Who we are.
Since 2006, the Shared Care Committee (a partnership of Doctors of BC and the BC government) has supported physicians and partners to improve the coordination of care from family practice to specialist care. Our goal is to create a collaborative physician-focused, interdisciplinary information hub that all maternity care providers can utilize to ensure their patients are receiving up to date, evidence-based information.
Below are our working group members. To contact us, please email [email protected]
Dr. Sarah Lea
MD, CCFP
Dr. Lea is a family, maternity and addiction medicine physician. She works with a group of incredible female physicians doing full service family practice and maternity care. Before medical school Dr. Lea trained in epidemiology and community health, which ignited her passion for accessible and reliable health information!
Dr. Alicia Power
MD, CCFP
Dr. Alicia Power is a family doctor in Victoria, BC. She has a special interest in maternity and the care of young families. She is passionate about quality improvement and continual learning. Through her work with She Found Motherhood she has learned so much from her physician and allied health colleagues that she wants to bring this opportunity to others in an easily accessible, collaborative and evidence based way.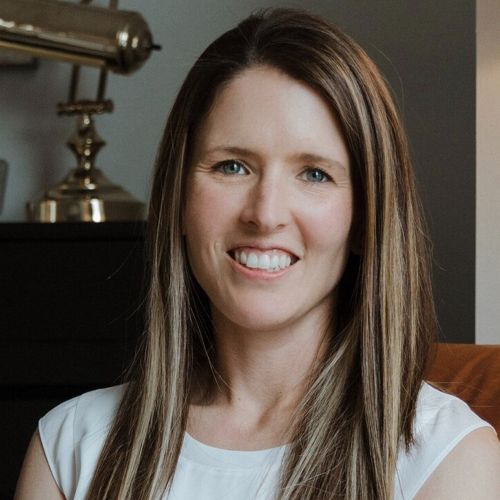 Dr. Pip Houghton
B.Sc. Kinesiology. MBBS. CCFP | Perinatal Mental Health Certified
Dr. Pip Houghton is a family doctor on Vancouver Island with a passion for perinatal mental health and postpartum support. She is dedicated to providing evidence based content on perinatal mental health and supporting new families as they navigate some of the common stressors in early parenting.
Melissa Dessaulles
PT
Melissa Dessaulles is a registered physiotherapist with extensive post graduate training in the management and treatment of pelvic floor related symptoms and perinatal health. Her mission is to help women and men adopt a proactive approach to their pelvic health so they can feel empowered as they weather the changes that come with aging, pregnancy, child birth, menopause and living a generally active lifestyle.
Rebecca Dickinson
RMW, IBCLC
Becca is a UBC-trained midwife who has been working at the South community birth program for the last five years. Welcoming her baby girl has renewed empathy for stressful pregnancies and the woes of trying to connect with other parents when you are locked down at home. Becca loves connecting pregnancy groups and helping families navigate their infant feeding journeys as an IBCLC at the Community Infant Feeding Center, and slowly working on a master's degree in Global Health Policy.
Noelle Martin
RD
Noelle Martin has a passion for health and nutrition. She completed a comprehensive dietetic internship at London Health Sciences Center and has her Master of Science in Foods and Nutrition from Brescia University College in London, Ontario. During her university career, Noelle was recognized nationally as a leader within the dietetic community and has enjoyed a variety of employment opportunities in clinical and community settings, as well as research and administrative roles.
Sam Bright
BSc Hons PT
Originally from the UK, Sam completed her qualifications in Physiotherapy in 2009 and worked in the UK's National Health Service for many years. She gained experience working with torticollis, plagiocephaly, autism, muscular dystrophies and many other physical conditions. Sam made the move to Canada in 2016 and since arriving has worked in private practice as the clinic manager and a practicing physio with all ages, with a special passion for working with children and young people.
Megan Tennant
BSc, MPT
Megan received her Bachelor of Science in Microbiology from UVic before moving to Vancouver to pursue her Masters of Physical Therapy at UBC. She always knew she would want to work in pediatrics, and a clinical placement at BC Children's Hospital confirmed that desire. Since graduating, Megan has worked in pediatric physiotherapy in both public and private settings, from acute care and neonatal follow-up at Victoria General Hospital to orthopedic and neurodevelopmental conditions in private practice.
Dr. Maria Kang
Pediatrician
Dr. Maria Kang is a Victoria pediatrician and Medical Director in Pediatrics. Originally from Winnipeg, Dr. Kang has been practicing in Victoria since 2008. She is interested in physician wellness and advocacy and has been involved in the Physician Wellness Group supported through the South Island Facility Engagement Initiative, as well as several grassroots groups supporting female physicians in leadership roles in the South Island.
Louise Hartland
Patient Partner
Louise is a Communications Professional currently working in Diversity and Inclusion with the Province of British Columbia. She is also a former journalist and news anchor with CTV Vancouver Island, and patient partner sharing her experiences as a recipient of maternity care.
Dr. Hayley Bos
MFM, Head of Obstetrics, Medical Director for Maternity Care
Dr. Bos completed her medical degree at the University of Western Ontario and her Obstetrics and Gynecology residency and Maternal-Fetal Medicine subspecialty fellowship at the University of Western Ontario. She completed her Master of Public Health at Johns Hopkins University. Dr. Bos is a Perinatologist in Victoria with special interests in complicated pregnancies and pre-conceptual counselling.
Dianne Dall'Acqua
Public Health RN
Dianne is a Registered Nurse with the Child Family and Youth Unit at the Vancouver Island Health Authority. She is passionate about providing perinatal care and supporting new families.